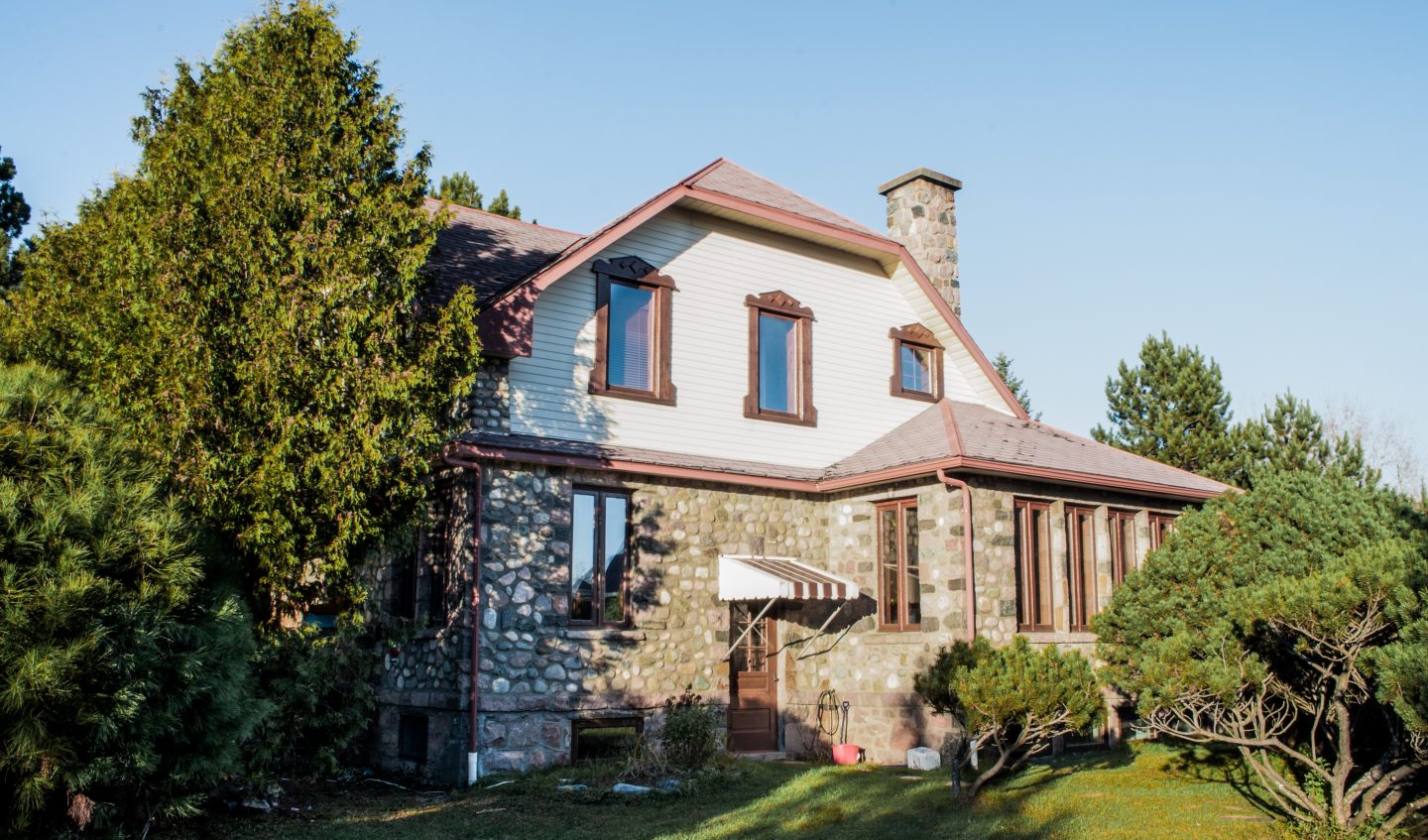 Petosa House
maison de style Cottage anglais construite en 1942 avec murs extérieurs en pierres des champs et déclin
Year : 2016
Photo credit : Christine Brézina
Petosa House
The building dates back to 1942 and is located on a beautifully landscaped estate on the banks of the Rivière à la Loutre. Such lakeside properties were uncommon at the time. The English Cottage-style house was built by Mr. Angelo Petosa. Its foundation is made of stone and its exterior walls are made of fieldstones and clapboard.
This sumptuous construction gives us a glimpse of what the mid-20th century middle class could build.
DID YOU KNOW ?
The house was inhabited by Mrs. Virginie Dussault, who was Mr. Angelo Petosa's wife and who was the first woman from the Témiscamingue region to publish a novel: Amour vainqueur. She also made important donations to the parish of St-Bruno-de-Guigues.
* These heritage items are private property; please admire them from public roads.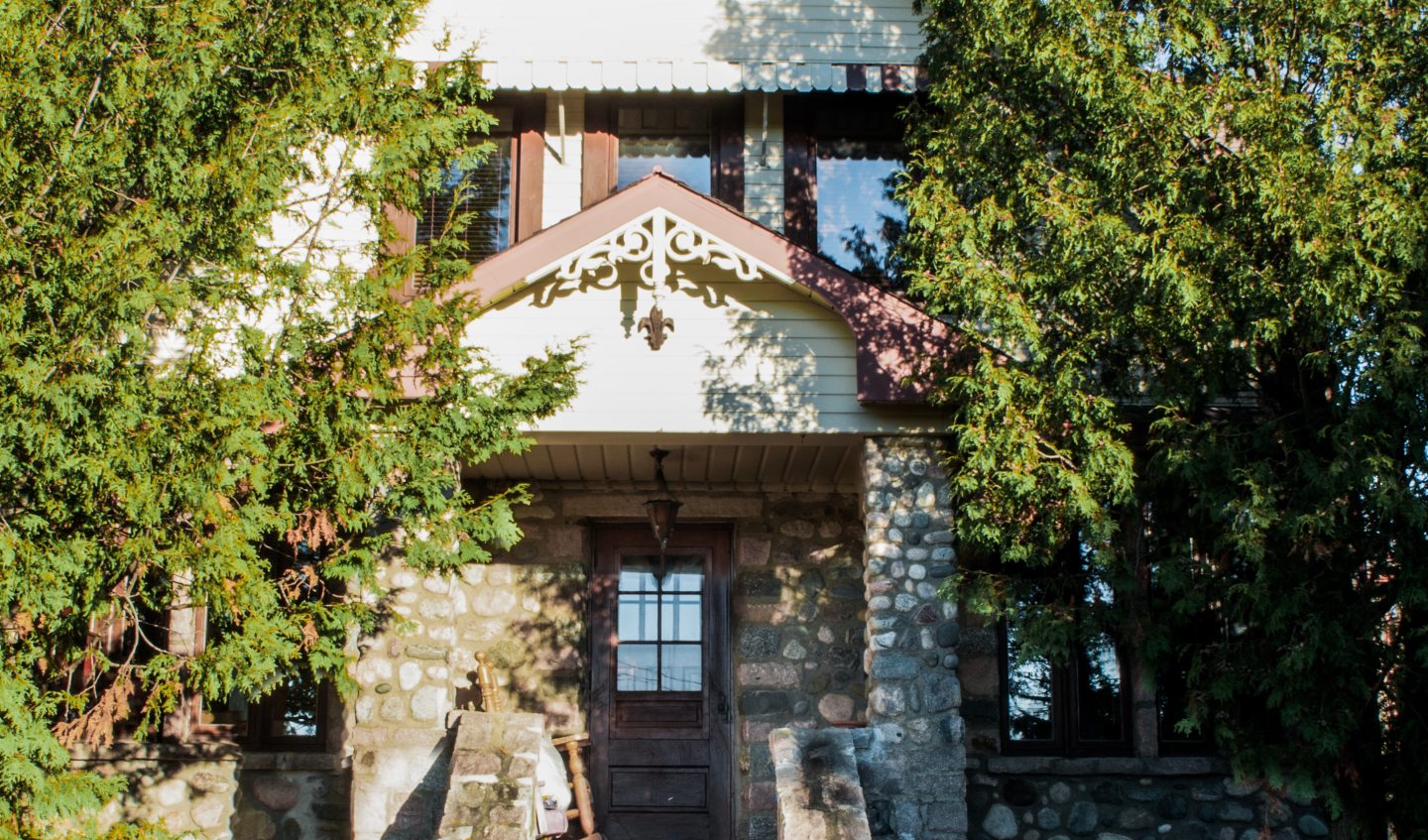 Façade de la maison Petosa
Year : 2016
Photo credit : Christine Brézina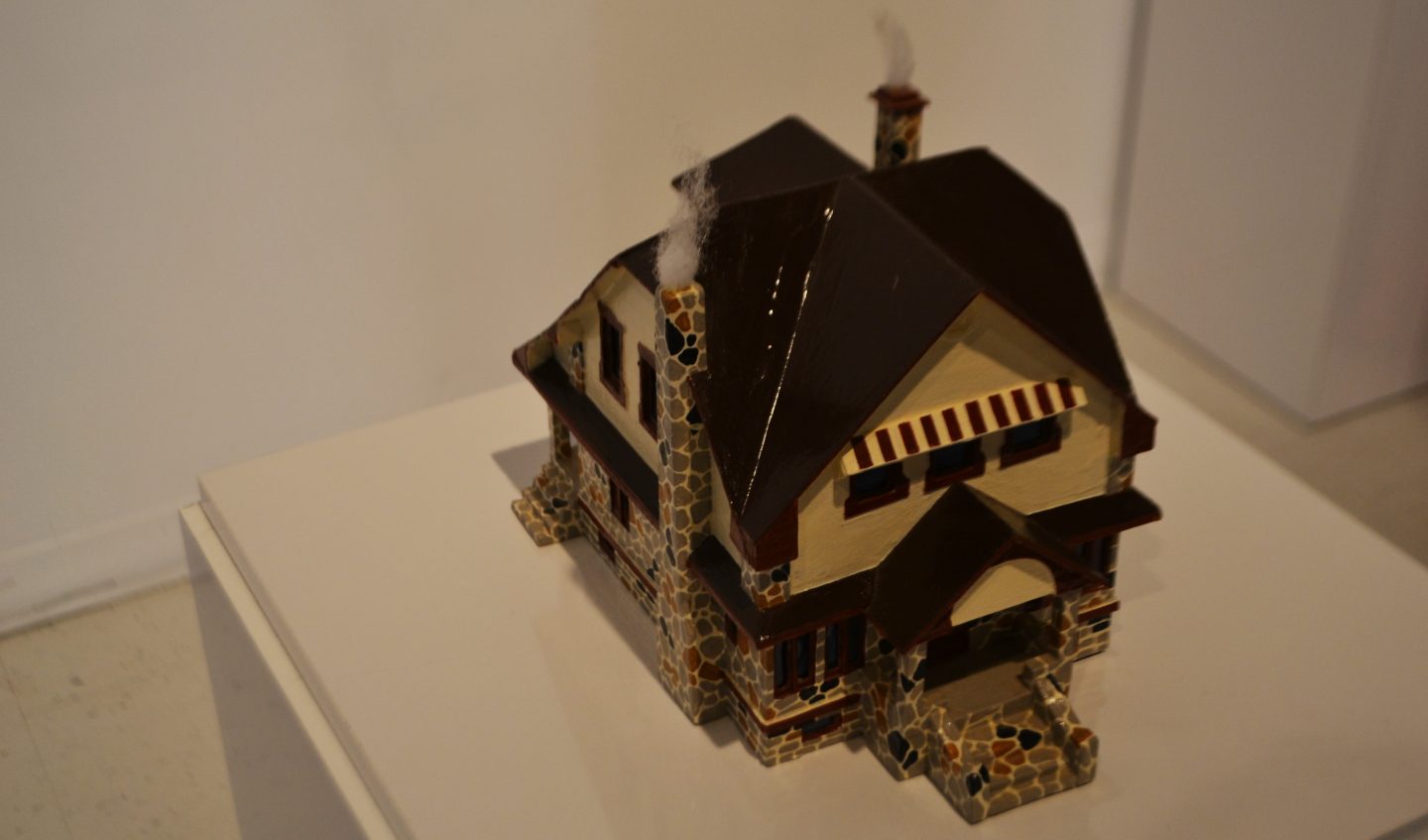 Reproduction de la maison Petosa
Year : 2016
Photo credit : Émilie B. Côté
Address
1140 Québec 101 Nord, Saint-Bruno-de-Guigues, QC, Canada
Municipality
St-Bruno-de-Guigues
Category
Historic house
Sector
Centre
You would like to share a picture of this attraction?